Featured Artist: Kate Ceberano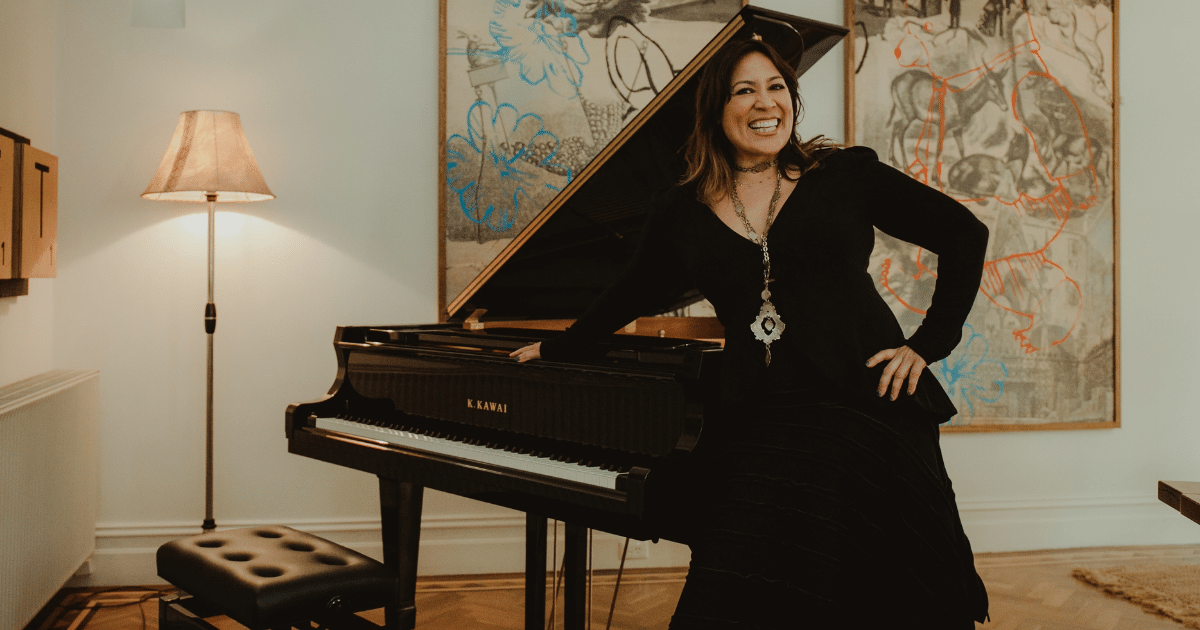 Kate Ceberano is one artist who has certainly withstood the test of time, having amassed seven Platinum and seven Gold albums, as well as multiple ARIA Awards over her 35-year career. We caught up with the iconic singer-songwriter ahead of her performances at Brunswick Ballroom and Bluesfest to chat about her recent feat 'Sweet Inspiration', the women that continue to inspire her songwriting and pro tips on how to make it in the music biz. Read the full interview below.

You've just released your 28th album. That's an absolute massive feat and it's clear you aren't sick of recording just yet, hey?! What's your favourite part of piecing an album together?
I haven't really been counting to be honest, without sounding like a smart-ass I consider the recording process in the same way a painter might consider a canvas. You never think about the amount, or where will you store it, or who is going to buy it, or even selling it for that matter.... the sheer desire to create is what gets you up in the morning. And I never quite get full accomplishment from any one project. There are always threads dangling and pieces of the "whole" missing... making music is a messy thing.
You produced 'Sweet Inspiration' throughout Melbourne's seemingly endless lockdown am I right? What was that experience like for you?
It was scary and weird. Everyone was out of touch with everyone and the social barriers between us exacerbated by the "not knowing where we are going "kind of conditions. It was a hectic dash to finish the record across 3 days before yet another heavy lockdown.
I collaborated with a friend Ross Irwin to quickly write charts from a smattering of short rehearsals and collected a crew of very able musicians and we simply laid it down live, taking as many takes as we could to choose "the one". Hours and Hours of singing and playing, but the album sounds denser and more personal for it. No edits on the performance takes, just overdubs of horns, strings, organ. It's a beautiful, sad and loving record. A Sonic hug. Familiar songs deconstructed to their bones. I feel the music industry today can be described like that, everything has been stripped away and what is left standing is rebuilding a closer and more intimate way to engage with music. Music is an essential service and judging from the lusty response we've been having in the city and regional audiences, they have missed us as much as we have missed them.
Throughout your career, what female artists have made a significant impact on your songwriting?
I guess Kate Bush, Joan Armatrading, Janis Ian and Joni got me started.... years later there were others but they were the firmament of truth. And in the end, the more honest you are within a song the better the engagement with your listener. They see themselves within the song and a bond is made that lasts a lifetime. I felt I could identify with these women for different parts of my development as a person and artist. They never stopped evolving and transforming themselves, it's been a lifetime commitment.
What are some key pieces of advice you'd give other female artists wanting to make it in the music industry?
It's been a hard one, but women are right up the top of the charts globally at this time! this is NOT what it was it was like when I was coming up the ranks as a young artist...
These days when asked to give advice for a "Female artist" who wants to have a career in music, I think the whole premise of there even BEING a distinction between Female and Male artists, irrelevant these days. Artist is as an artist does... We ART! Period! Yes, there are historically speaking, adversities in the past that have made it tougher, and yes, there have been individuals from time to time who have been prejudiced and have blocked the path for women, but it seems whole countries have also been to blame for this too, culturally speaking. So, let me say this to any artist wishing to have a LIFE in music. Be true to yourself, know your intention behind your art form, invest in yourself and protect yourself aggressively from intervention, and be brave. You ARE an essential service to the world around you as MUCH as you are willing to be a part of it. Immerse yourself in the practice, the discipline of music, get smart and savvy about the business and where it's headed, duck and weave like a boxer and maybe you might survive. Be smart, be strong... Kickass.
What's on the horizon for the rest of 2021?
I'm simply enjoying playing live right now, beyond that I have no idea, but playing live is "living" to me in every sense of the word. I feel grateful for every town, concert hall, pub, field and mall that I get to visit. And more importantly, the community that I get to meet and bring my own "sonic hug" to them in these times. "Everything has changed", but thankfully these moments remain the same.
Catch Kate performing live in Melbourne at Brunswick Ballroom this Thursday and Friday, and again in Byron Bay on Mon 5 April at Bluesfest. More info and tickets HERE.

FOR MORE BREAKING NEWS CLICK HERE